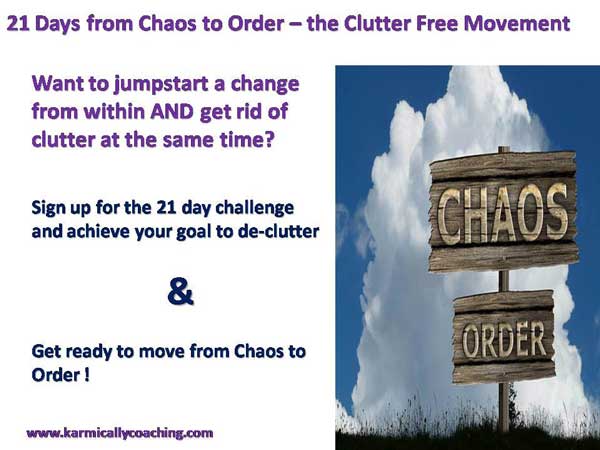 I'm celebrating the Launch of The Karmic Ally Coaching Training website, where all Group coaching and self-study courses related to The Karmic Ally Coaching Experience are housed, and you are invited to join me at the party with a slight difference.
Instead of the usual hint at BYOB (Bring Your Own Bottle) I'm doing a BYOC (Bring Your Own Clutter)!
The pilot challenge in December 2014 helped a lot of the participants not only get their clutter out of the way but they also found items that they could sell and one participant actually found the funds to settle her credit card bill for the month!!!
Now that is a plus point but more importantly, participants found clarity, a starting point to get their space organized and support from fellow group members (including me).
Maybe the challenge should have been renamed from Clutter to Cash! In any case, it upheld the true spirit of The Karmic Ally Coaching Experience Co-creative Model and the participants contributed their insights to further refine the challenge.
If you have been feeling that you need to get your space organized, get rid of clutter, want accountability and get the desired support to create new habits, then this offer is a must consider for you at an investment of   USD 17. 
The course is available at our new online course platform. Access the course details here or by clicking on the image below.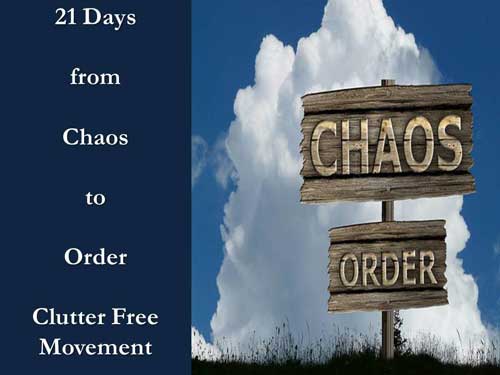 So are you game for the de-clutter challenge? 
Actual Testimonials from former participants
The 21 Days from Chaos to Order Challenge inspired me to get organized and remove clutter that I had been holding on to for at least 3 years! I even got my boyfriend on board and we, are now much happier with the way our bedroom looks and feels. Keep going, Vatsala!! You're awesome and providing a fabulous service to people! You motivated me to get my act together. I am very grateful.
Jennifer Kennedy, Teach Good Stuff
I enjoyed Vatsala's course on controlling clutter.  I'm one of those people who are crazy organized when it comes to work, but somehow when it comes to home, I turn into this equally crazy hoarder!  I appreciated Vatsala's support in dealing with not just the practicalities of decluttering, but also on the mindset aspect of why we create chaos in the first place.
It took me a little longer than the 21 days, but I'm proud to say that I did get quite a few uncontrolled areas under control, despite the fact that the festive season – during which I undertook the challenge – is prime fodder for creating even more clutter.
Thank you Vatsala!
Naima, Moonpreneur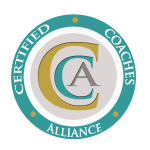 I adhere to the Certified Coaches Alliance Code of Ethics and Standards. A copy is available on request.