Update: The content of this website has been moved to my main website and I recommend that you visit The Karmic Ally Coaching Experience website for programs and services. You will also notice that clicking on the menu links will redirect you to that website automatically.
Our online courses have moved to our Teachable site. Click here to see available self-help courses
Thanks!
Since you are here, why not try The Karmic Ally Coaching Experience Career Quiz? 
There's a big difference between a job and career change. Do you know what you want?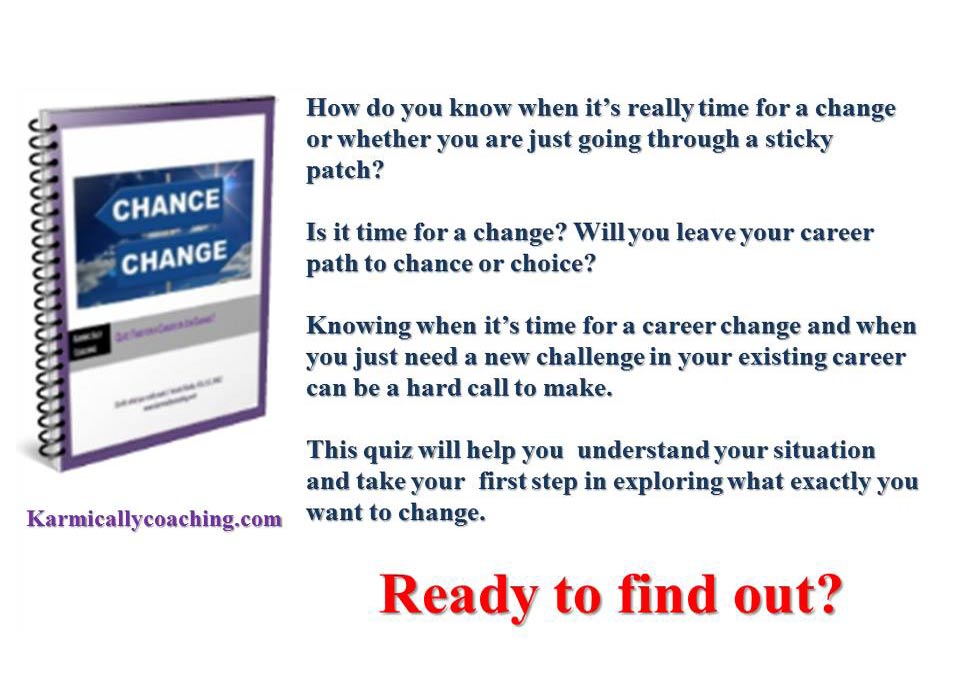 Complete the form below and access the self-assessing quiz. You will also be subscribed to my fortnightly newsletter where I share useful information related to work and life balance issues. Your email is safe with me. I do not Spam and you can always unsubscribe if my work is not in alignment with what you really need.